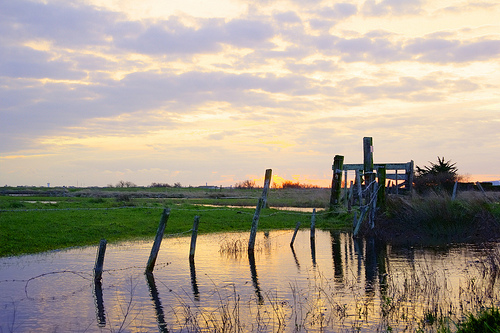 Saint Urbain



The Vendée region and especially North West Vendée offers a wide range of attractions and leisure pursuits.

You are only 12 minutes from the beautiful beaches along our coastline and also 12 minutes away from the port of Fromentine where you can escape to "L'ile d'Yeu" (and here you are guaranteed to enter another world with many charming and picturesque places to visit)
You are only 30 minutes away from Noirmoutier (known for its famous potatoes and other crops) accessible both by bridge and also the "Gois", a natural causeway and a major tourist attraction.
The "Gois" is a 4 kms passage which connects Beauvoir and the Island of Noirmoutier. It is completely covered by the sea at high tide but may be cossed at low tide either on foot or by car.
In Noirmoutier, there is a castle, an area called "Bois de la Chaize" with charming seaside villas with beautiful gardens filled with mimosas from February onwards, a bustling port at Herbaudiere and the salt pens ...



In our region, there are many lots of opportunities for leisure.

There are opportunities for fishing and cycling with over 1800 kms of cycle paths in Vendée and lots of forests to visit on either horseback or foot ...

Every year, for 4 Sundays in the summer (2 in July et 2 in August), Challans goes back in time to the last century and beyond.

These are days not to miss. Local people come dressed in traditional Vendée costume and there are many demonstrations of bygone trades and professions. There are mock weddings in traditional clothing, folk dancing and lots of locally hand made items on sale.



In need of a rest ?



Allow yourself the pleasure of travelling by "yole" in the marshland. A "yole" is similar to a punt in Oxford but was used by the locals to navigate their way through the marshes and waterways. As a musical backdrop you will hear the sounds of birds and crickets as dusk settles on the marshlands.